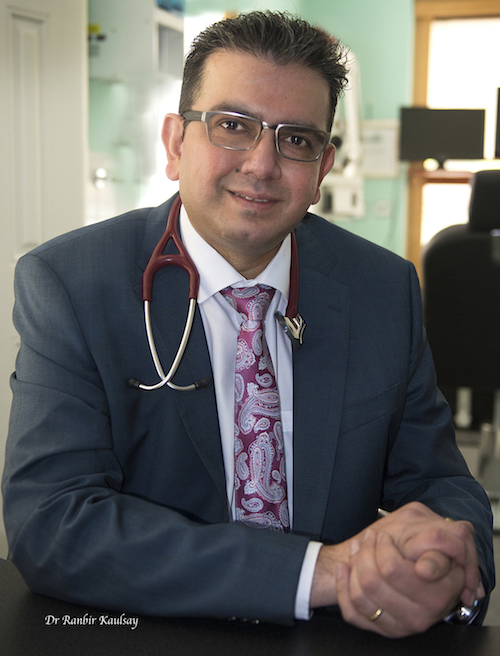 Dr. Ranbir Kaulsay
Allergist
Dr Ranbir Kaulsay is a Medical Doctor with a Special Interest in Allergy.
Having qualified from the Royal College of Surgeons over 20 years ago, he then did postgraduate training in the UK, where he has a Post Graduate Certification, a Diploma and a Masters in Allergy from the University Of Southampton. He also has a Fellowship from the American College of Allergy and Clinical Immunology among other qualifications and courses attended over the years.
He has many local and International articles, publications and research and continues to lecture and teach, most recently as a lecturer with the UCD Beacon Academy of Medicine and was Associate Professor of Allergy with the University Putra Malaysia and Monash University Australia (Malaysian Campus).
He was formally on the Executive Council of the World Allergy Organisation (WAO / WHO) and has recently presented at the European Parliament in Brussels about Anaphylaxis and Emergency Medication.
Opening Hours
Monday
08:00
–
13:00
Tuesday
08:00
–
17:00
Wednesday
08:00
–
17:00
Thursday
Admin & Emergency
Friday
08:00
–
17:00
Saturday
Closed
Sunday
Closed
Need Help?
Just make an appointment to get help from our experts
Annual Certificate 2020-2021
10 -
0
%
WAO Global Estimated Allergy Prevalence
15 -
0
%
Eczema Prevalence In Children
0
Millions
Individuals Have Asthma Worldwide
10 -
0
%
Adults Affected By Allergic Rhinitis (Hay Fever)
Services
Being part of 2 JCI Joint C omission International Hospitals, the Bon Secours and Beacon Hospital group, we have total resources to refer you for any further investigations and referrals to get you a complete solution for your allergy health issues.
Allergy Test Offered
It is sometimes difficult and expensive to select and choose what exactly you would like to test the patient for. Detailed allergy knowledge and allergic history is required to decide what to test the patient for, even then, you may miss testing for important allergens in your environment.
EMERGENCY CARE
(+01) – 293 9999
Beacon Hospital A&E / Emergency Department:
Mon – Saturday


Time: 1000 – 1800hrs
Latest News
Read the latest news from Dublin Allergy Centres here…